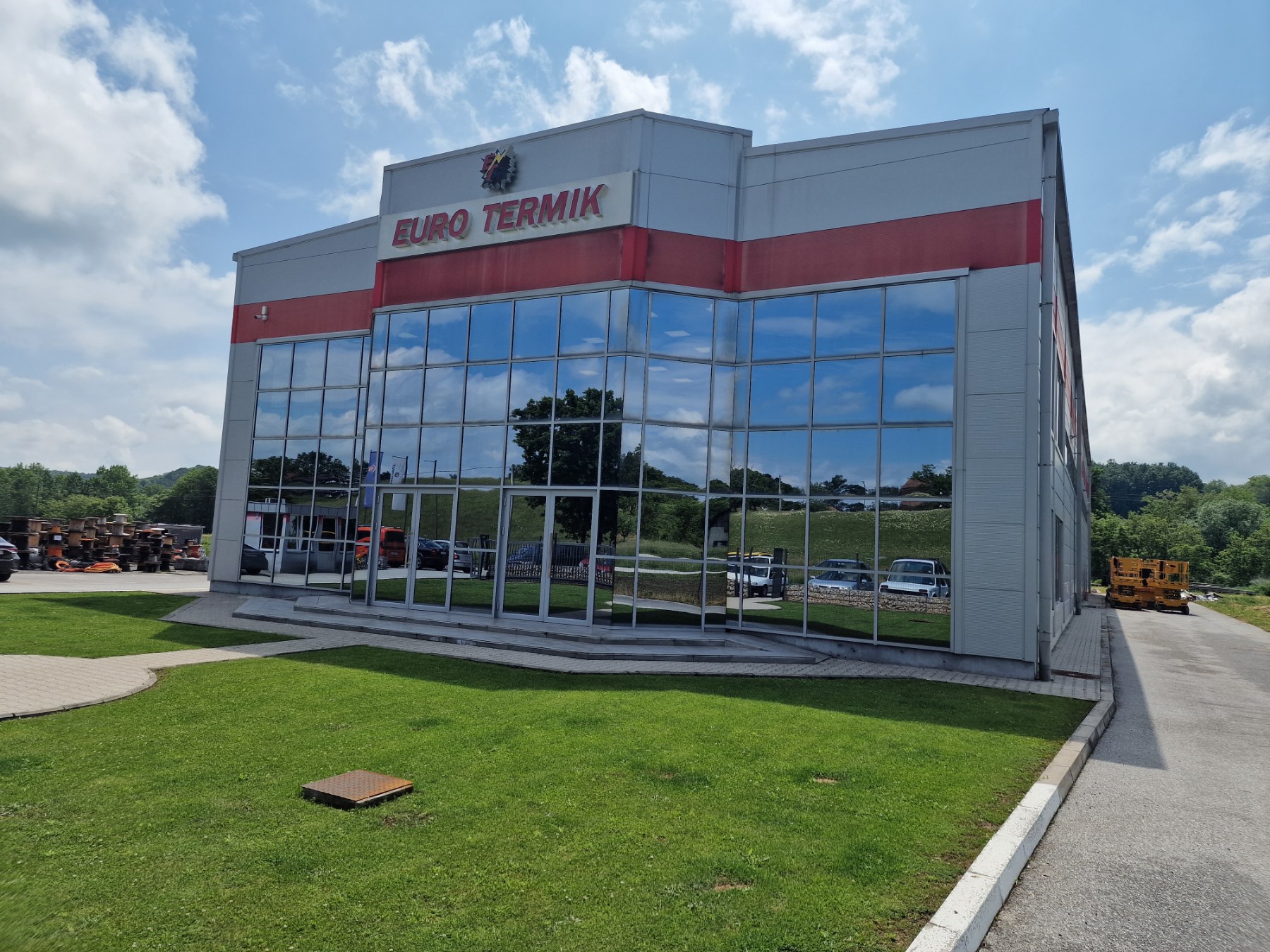 The company "EURO TERMIK" Ltd. was founded in 2002 with its main activity being the design and implementation of electrical installation works in construction. Throughout its further development, the company expanded its activities to include the design and implementation of construction works and the design and implementation of mechanical installations.
"EURO TERMIK" Ltd. participates in the construction of buildings for various purposes while adhering to professional rules, technical regulations, applicable standards, and agreed-upon deadlines. They also prioritize strict compliance with the Law on Planning and Construction and the Law on Occupational Safety and Health.
The complete technical equipment and skilled personnel are responsible for the successful completion of each contracted project without any delays or exceeding agreed-upon deadlines. Thanks to the dedication and organization of our management team, we have been able to implement the specifications of the ISO 9001:2015 Quality Management System, ISO 45001:2018 Occupational Health and Safety Management System, as well as the ISO 14001:2015 Environmental Management System.
Staffing capacity:
• Total number of employees: 100
• Total number of electrical engineering engineers: 9
• Total number of electrical engineering engineers with licenses IKS 350, 352, 353, 450, 451, 453: 3
• Total number of civil engineering and architecture engineers with licenses IKS 410, 310, 300, 400, 381: 2
• Total number of mechanical engineering engineers with licenses IKS 330, 430: 1
Technical capacity:
• Hydraulic scissor lifts for working at heights up to 12m: 21
• Hydraulic scissor lifts for working at heights up to 16m: 10
• Hydraulic scissor lifts for working at heights up to 20m: 4
• Truck-mounted aerial platforms for working at heights up to 22m: 7
• Cargo vehicles of all categories: 5
• Construction machinery: 5
• Passenger vehicles: 15
• Construction office and storage containers: 11